Message of the Day
How to setup and use the Message of the Day (MOD) feature of iMedicware. MOD is a useful way to post a quick message to all users at a specific location.
MOD – No Message Waiting
MOD the day indicator. It's located at the end of the icon bar to your far right. A white indicator signifies no message.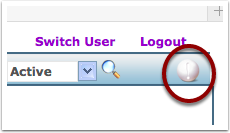 MOD – Message Waiting
A green indicator signifies a waiting message. Clicking on the green icon displays the message.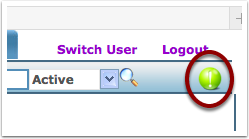 Enter or Change the MOD
Click on the Admin tab – then Facility. Choose the facility that you wish to update the MOD of the day for.

Enter MOD
The edit record box will display. The box to the right with the caption of MOD is the field where the message is entered.
Message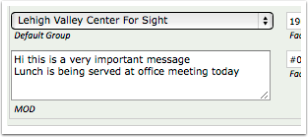 Displayed Message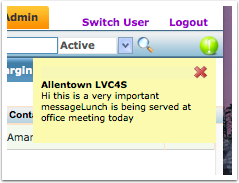 ADVANCED!!!!!!
You can even add HTML code to link to other websites.

HMTL Link
The link will will be a barely visible white and yellow as you roll over it.